MyData – aNewGovernance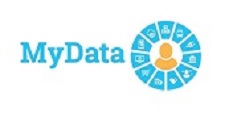 Overview
Following the white paper on the MyData Operators, published in June 2020, the MyData Community, in partnership with aNewGovernance, wants now to propose a new white paper on Governance for personal data sharing.
Over the past few years we have witnessed the emergence of multiple human-centric personal data sharing ecosystems all over the globe, in different domains (health, cities, education, etc.). With the aNewGovernance team, MyData wants to gather the community as well as external partners, in order to link all those ecosystems through a shared governance model, thus facilitating future large scale interoperability.
Goal
Our goal is to explore the different existing governance models in order to propose a common understanding and a meta framework that would unite them all. We do not want to just publish another white paper but we rather want to make it the starting point of a large-scale bottom-up collaboration between ecosystems. Especially in the context of the future European calls related to the EC Data Strategy, we want organizations to be able to agree upon a common document and unite through it.
Content
We would like to cover the following topics in the paper: definitions, mapping of existing models and structures, constitution and decision process, top-down and bottom-up processes, levels of governance, regulation / law, cross-jurisdiction data sharing, ethics / technical / business / legal issues, standards, human-centric common infrastructure, governance body structure, relationship to institutions, funding
Team & Methodology
The aNewGovernance team will act as the main coordinator with MyData Global members on the project. The MyData community will help build the paper with interested external organizations (already 20 MyData members want to join). We will appoint an advisory board composed of experts from different external organizations. WEF and WTO already expressed their strong interest. We are in discussions with OECD, CIGI, BDVA and the Ada Lovelace institute. We already have 3 ecosystems willing to participate (The skills alliance, the Benelux Mobility living lab, The MyData-4-Pandemics group,). We will study the literature and organize weekly meetings with the community. A mid-term event should be organized by MyData and aNewGovernance in November 2020.
Delivery date
This paper is meant to become an ongoing process but the first version will be published and presented at the MyData conference in December 2020.