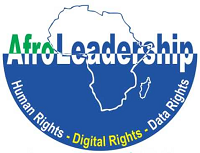 AfroLeadership NGO to join the Board of aNewGovernance AISBL:
Because human-centric data infrastructure has to be THE new global
model, moving away from platform-centric and state-centric current
situations, we are delighted to announce AfroLeadership NGO, is
joining our Brussels-based International Association
As the Data Strategy and the Data Spaces are being put in place in Europe, as the
new US Administration is questioning the operating practices of global platforms, it
is critical our approach over Personal Data Sharing is Global. This is why we are
thankful and honored that AfroLeadership NGO, which has chapters in 12 countries,
already joins us in our works.
In recognition to its valuable contribution, AfroLeadership NGO will be represented
in the aNewGovernance Board by its President, Charlie Martial NGOUNOU.
Brussels, Yaounde, 2 July 2021