aNewGovernance is proud to have joined the Sum4All initiative promoted by the World Bank, and more specifically its working group "Enabling Data Sharing for Sustainable Urban Mobility" lead by World Business Council for Sustainable Development (WBCSD). 
The SuM4All initiative embarked on a challenging effort to answer the question of how countries and cities can attain their Sustainable Development Goals (SDGs) and improve the sustainability of the transport sector. SuM4All is now equipped to engage with policy makers and pilot the implementation of country action plans with those of South Africa and Ethiopia taking the lead in 2020.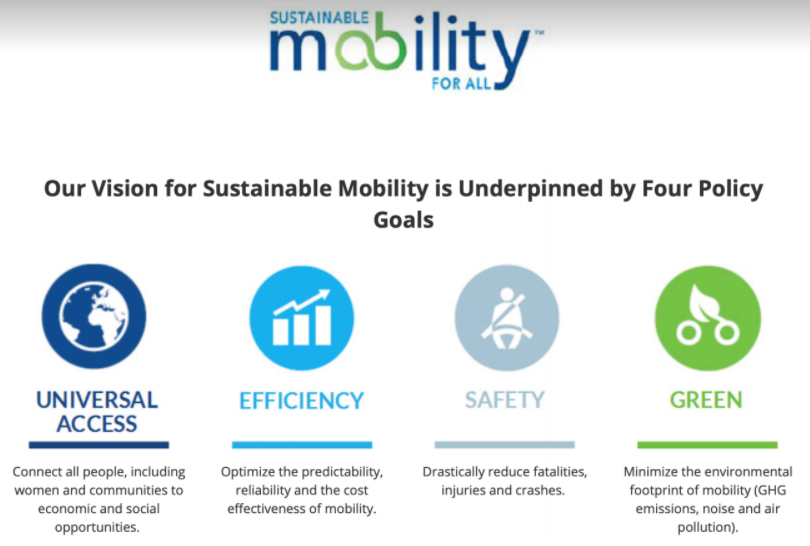 The transformation towards a sustainable mobility future relies on data. Data provides grounds for decision-making in many urban geographies today, and data-sharing models between private and public sector stakeholders will create value through innovative, and likely real-time, data analysis tomorrow.
"It seems natural, as a champion of Data Sharing and Personal Data to join this initiative, declared Eric Pol, Chairman of aNewGovernance. This will enable us to push our efforts towards human-centric Data Sharing in the mobility sector outside Europe, in a global perspective aligned with the UN SDGs."